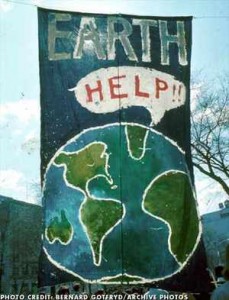 As we approach the 39th celebration of Earth Day on April 22nd I'm integrating a few environmental books into the repertoire. Too many people criticize the "crazy tree huggers" as doing more harm than good, but "Hope for a Heated Planet" author Robert Musil offers a different take to approaching the environmental challenges our world faces, one that in my opinion was too long in being recognized.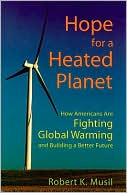 "…if Americans and a new, broader environmental and climate movement are to be successful, we will need to find more successful ways to think and talk about—or frame—global climate change and its serious impacts already becoming visible around the country." One way to reframe this conversation, says Musil, is show people that the environment is not just around us but inside us. "It is us."
Musil is a strong proponent of the development of alternative energy but he cautions us not to rely on the government to make this happen. "Now that we have entered a new, audacious era of hope with President Barack Obama, I should warn you and give away my ending. President Obama alone will not save us from the destruction of the planet, nor will the new 111th Congress." 
Throughout the book, he not only tells the story of the environmental and energy movement in America but he outlines several strategies that he believes will be most impactful.
1. Commit to Caps on Carbon Emissions
2. Increase CAFÉ standards to at least 40 mpg – including light trucks
3. Replace at least 10 percent of gasoline in cars with biofuels and other clean alternatives
4. Require 20 percent of Electricity from New Renewable Fuels
5. Energy Consumption in homes, businesses and industry should be reduced by at least 10 percent
This is a great book and Musil does in fact give us hope that it is not too late, and that we can have an impact while at the same time growing business opportunities, not hindering them. If you are going to read on book about the environment this month, it needs to be "Hope for a Heated Planet".
To purchase this book or any book I review, click here.