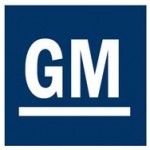 Both Chrysler and General Motors (GM) reportedly did not meet the terms of their Federal loans but they will be given a second chance to restructure and survive. This news is admist General Motors Chief Executive Rick Wagoner, who led the company for nine years, stepping down at the request of the Obama administration and Chief Operating Officer Fritz Henderson taking over.
GM will be given sixty additional days of working capitol to meet the terms agreed and Chrysler will be given thirty days to work a deal with Fiat.
Both companies have said that bankruptcy would decrease sales because consumers wouldn't buy a car from a company that might not be around to honor the warranty and provide service and spare parts.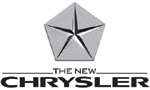 "Let me say this as plainly as I can. If you buy a car from Chrysler or General Motors, you will be able to get your car serviced and repaired just like always," Obama said in a speech today. "Your warranty will be safe. In fact, it will be safer than it has ever been. Because starting today, the United States will stand behind your warranty."
GM and Chrysler both produce many models of flexible fuel vehicles in model year 2009 and have promised to produce half their line as E85 compatible by 2012.