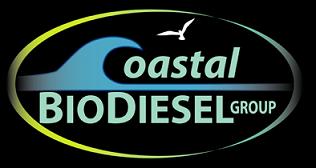 A new biodiesel plant is set to open in the Myrtle Beach area of South Carolina.
This story from WCBD-TV in Charleston says Coastal Biodiesel Group, Inc. is opening a $4.5 million facility in Horry County that will employ 50 people making the green fuel from used cooking oils:
"We are pleased to begin operations in South Carolina with our Conway facility. Horry County provides us with a positive business environment and excellent labor pool, as well as giving us excellent market access. We appreciate all the support we've received from state and local officials," said Mark L. Hefner, president of Coastal Biodiesel Group.
Coastal Biodiesel will take used cooking oils from restaurants and commercial cooking firms to produce biodiesel. The company has purchased a 28,000 square foot facility in Conway, and estimates it could produce up to 4 million gallons of biodiesel annually.
"Coastal Biodiesel Group is an innovative start-up company that recycles used cooking oils and grease trap waste to produce biodiesel. The company's decision to establish its operations in South Carolina is a strong testament that our state's business-friendly climate, strong workforce and growing alternative energy sector are working to attract new investment. We welcome Coastal Biodiesel Group to South Carolina's business community and wish them success in their new venture. Thanks to the team effort by state and local officials, Horry County will benefit from this investment with new jobs," said Joe Taylor, Secretary of Commerce.
The company will start picking up the used oil this week with hopes of beginning biodiesel production in the next few months.