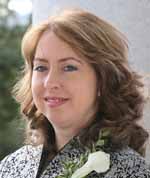 It looks as though the state of Maine could have no ethanol blended with their gasoline. Assistant Senate Majority Leader Lisa Marrache has submitted a bill requiring oil companies to make ethanol-free fuel an option at the pump in Maine.
As an additive, ethanol has been blended with gasoline within the state of Maine in the last year. However, there have been reports of complaints from boat owners and owners of older engined vehicles. They say that the additive is harming their engines.
Marrache says she'd like to work with oil dealers and importers to come up with a solution that doesn't require legislative action. She says her bill would require dealers to sell high-test gasoline that's free of ethanol, giving buyers an ethanol-free option.