Nine cellulosic ethanol companies have sent a letter to EPA Administrator Lisa Jackson in support of the Green Jobs waiver that would increase ethanol used with gasoline from 10 percent to up to 15 percent.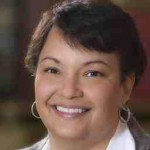 The companies – Edenspace Systems Corporation, ICM, LanzaTech Inc., POET, Qteros, Inc., Range Fuels, Red Shield Acquisition LLC, and ZeaChem – assert that removing the regulatory cap of 10 percent "will ensure the product market necessary to encourage continued investment in the commercialization of advanced biofuels."
Ethanol offers a practical solution to fuel our country's environmental sustainability, economic growth and energy independence. As we invest in the near term deployment of advanced biofuels, grain-based ethanol production is an important foundation upon which scientists and producers have begun to build. As we move from making ethanol from corn, to also producing it from agricultural waste, wood chips and other biomass materials, ethanol will continue to be a sustainable and effective energy solution for the U.S. and the world.

Read the full letter here.