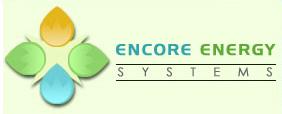 Mississippi-based Encore Energy has announced it is buying up biodiesel plants that are not producing at their capacity.
Biofuels International reports the move comes on the heels of the company's move to team up with another firm to provide plant management and feedstock allocation… moves that I'm sure are not just coincidental:
This represents a major component of the company's 2009 growth plan. It believes that consolidation of biodiesel assets will position the company as a premier producer and distributor of biodiesel nationwide.
Encore Energy Systems has also entered into an agreement with Chicago-based Zenergy International to provide biofuel plant management services and feedstock allocation. The agreement provides mission critical management and provisioning services to Encore Energy Systems' biofuel production facilities as required.