You may not have heard about Phibro Ethanol Performance Group but what they offer is what they believe is the top performing antibiotic in the ethanol industry. According to Tom Slunecka, Phibro's VP of Marketing, testing has shown that their base product, LACTROL, "outperforms all other products on the market." Phibro Ethanol Performance Group is a subsidiary of PhibroChem, a third-generation family owned business that has specialized in animal health for more than 60 years and expanded into the ethanol industry a few years ago.
Antibiotics are an important element in the ethanol production process because during any type of  fermentation process an infection can incur. Infections thrive in environments of high moisture and temperatures and ethanol plants create an abundance of both.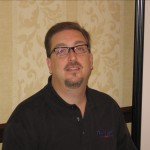 As margins continue to be tight in the ethanol industry, I asked Slunecka to give the industry some advice when it comes to choosing products and services for their plants. "Just like how consumers purchase automobiles, the time is right to be selective in the products they choose and the services they ask for," answered Slunecka. "It's vital that all inputs be maximized in order to generate the greatest return on investment." 
According to Slunecka, you need to ask the question, "were the products chosen for their efficacy or overall performance package or were they chosen back in the boon days when these decisions didn't hit the bottom line like they are now?" The reason is that the integrity of a company's services and products is paramount.
Phibro Ethanol Performance Group is dedicated to the industry and is growing their team so that they can continue to provide a quality product and service package to an industry that they are confident will continue to grow. 
Listen to my full interview with Tom here: [audio:http://www.zimmcomm.biz/ethanol/cc-09-joanna-slunecka.mp3]