Biodiesel is a great, clean-burning fuel for most of the country for most of the year, but there are some issues regarding gelling in extremely low temperatures. Just like petroleum diesel, biodiesel will gel when the temperatures drop. But a group from Indiana thinks it has the answer and is testing it in one of the harshest cold climates this time of year: the Arctic Circle.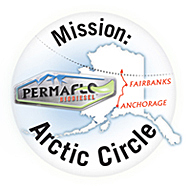 This story from the Fairbanks (AK) News-Miner says the Indiana Soybean Alliance went north to Alaska to test a type of biodiesel that won't gel… even in the extreme cold of the tundra:
What the Indiana Soybean Alliance is selling, starting next winter, they hope, is a refining process that alters the chemical composition of biodiesel to prevent it from gelling in temperatures down to 60 below…
The soybean alliance arranged for a barge to transport some of the fuel from Seattle to Anchorage, and last week a group of scientists drove a pickup truck and a small bus borrowed from the University of Alaska Fairbanks, up the Parks Highway from Palmer using Permaflo Biodiesel.
On Saturday, the scientists drove to the Arctic Circle using Permaflo and ran a generator on the fuel.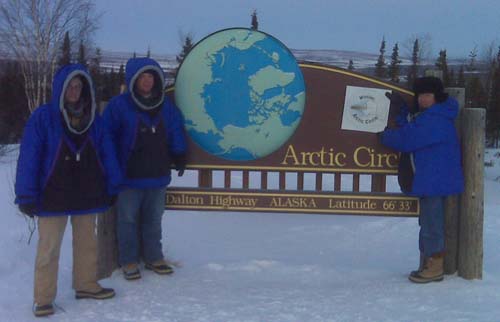 And according to the alliance's blog, the test was a success:
The wind has picked up quite a bit. The generator is still chugging along like it doesn't care that it's -23 degrees F. The Permaflo Biodiesel is 100 percent. Crystal free and flowing like a champ.
What these folks might have found is a way to make sure that 100 percent biodiesel can be used in any climate, and places such as Alaska can enjoy the benefits of biodiesel without some of the previous drawbacks.