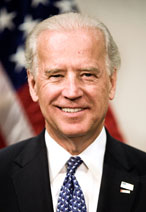 Vice President Joe Biden might be known a bit for saying some crazy things, but his latest pronouncement… that some green jobs could pay as much as $50 an hour (see this CNN story)… is some good news to the ears of a nation that is trying to shake the unemployment blues while moving to a renewable energy economy.
CBS News reports that Biden recently held a "Middle Class Task Force" meeting in Philadelphia:
Biden's let's-help-out-the-middle-class suggestion is to create more green jobs. A 33-page report his task force released on Friday says "green jobs have the potential to be quality, family-sustaining jobs that also help to improve our environment" that pay more, are more likely to be unionized, and can't be easily off-shored.
Suggested occupations include: electricians who install solar panels; plumbers who install solar water heaters; farmers engaged in organic agriculture and some bio-fuel production; and construction workers who build energy-efficient green buildings, wind power farms, solar farms and wave energy farms.
If what Biden said does come true, it would certainly be a boost for the economy and the green sector.