It certainly pays to be a Kansas State Wildcat this coming Monday, as students will get a FREE tank of E85 or E10 ethanol and a free lunch when they show their student ID at the Manhattan Farmers Cooperative. Plus, you could win an computer or a new hard drive.


The "Wildcat Free-For-All," sponsored by the Kansas Corn Commission, the Renewable Fuels Association and Farmers Cooperative Association, takes place from 11am – 1pm.
If you're not a student, you can still get a tank full of E85 for just 85 cents a gallon or E10 for only a buck! And that free lunch of hot dogs, chips and drinks is also for everyone.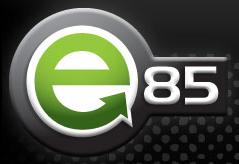 While you're filling up, take part in a 30-second video contest and be eligible to win an Apple Macbook or one of several 500GB Passport hard drives. Contest details are available at e85challenge.com.
Once again, don't forget… Monday March 2, 2009 at the Manhattan Farmers Cooperative, 3384 Excel Road, Manhattan, Kansas, from 11am – 1 pm.
Free gas, free food, free computer stuff… what more could a college student want or need?