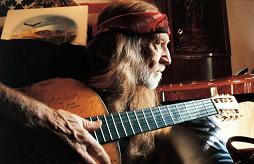 The Red Headed Stranger is at it again, as country music legend and biodiesel advocate Willie Nelson performs at the Willie's Place at Carl's Corner Truck Stop tomorrow and Wednesday (Feb. 24 & 25) for the opening of the Texas biodiesel facility.

This press release posted on MarketWatch.com has details:
The truck stop, which is 50% owned by Earth Biofuels, Inc., launched a "soft opening" last December and has increased sales of blended biodiesel fuel since that time. The state-of-the-art truck stop features 12 diesel/biodiesel fueling lanes for tractor-trailers plus a wide load island. There is a separate fueling island for cars and trucks.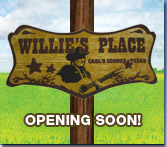 In addition to the truck stop fueling facilities, "Willie's Place at Carl's Corner" features two restaurants, a convenience store, a saloon, a gift shop featuring official Willie Nelson merchandise and memorabilia, and the 500 seat "Night Life" theater that will feature regular live music performances. Additionally, this destination for travelers features wireless internet access, clean restrooms, hot showers, laundry facilities, and plenty of parking.
Asleep at the Wheel will join Willie for the show, and if you weren't one of the lucky ones who snapped up tickets to these sold-out performances or aren't going to be in the Carl's Corner, Texas area, you can still get updates on the concert on the satellite radio show, "Willie's Place," XM channel 13 and SIRIUS channel 64. The broadcasts originate from the SIRIUS XM studios at the truck stop.