That little green pond scum is growing more and more every day as a feedstock for a green fuel. And a group backing the turning of algae into biodiesel is hosting a summit to help make the fuel some green… money.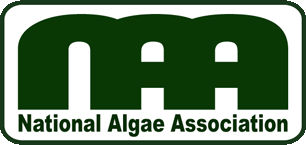 The National Algae Association's Mid-South Chapter is hosting the Atlanta Algae Workshop, entitled "Algae, Our New Biofuel," at the Hampton Inn and Suites in Downtown Atlanta, Georgia on Friday, February 27th:
The event will kick off with a presentation by Barry Cohen, Director of the National Algae Association. Will Thurmond, Chairman of R&D for the NAA and author of Algae 2020 will be speaking and acting as moderator for several round-table discussions on innovations and scientific advancements in algae research and development.
For registration and more information, click on the workshop's Web site.