Writing about a green fuel could earn you some green for school! The American Lung Association's Minnesota and South Dakota field offices, in conjunction with their respective states' soybean promotion councils, are offering scholarships to students who write essays on biodiesel.
In each state, the competitions are open to high school seniors with plans to attend postsecondary education.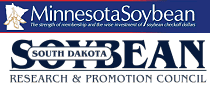 In Minnesota, winners will receive $1,000, while second place gets a $500 scholarship. South Dakota winners get $500, and second place receives $250.
For both states all essays and application materials must be submitted by 4:30pm on April 30, 2009.
General information is available on the ALA's Upper Midwest Web site, www.cleanairchoice.org. Specifics for Minnesota are here… South Dakota here.
Good luck to all!