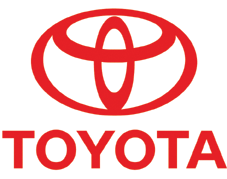 Toyota Motor Corporation along with other Japanese companies announced they would be setting up a research company to develop a next-generation cellulose-derived biofuel — at low-cost. Contrary to feedstock crops, cellulosic ethanol uses inedible plant matter. Recently in the U.S., feedstock based ethanol has been blamed for raising food prices however, next-generation alternatives have proven more expensive than gasoline.
According to Reuters, the consortium has set itself the goal of producing 250,000 kilolitres (1.6 million barrels) per year of bioethanol by March 2014, and producing bioethanol at 40 yen ($0.437) per litre (about $70 a barrel) by 2015.
The other firms involved include: Nippon Oil Company, Mitsubishi Heavy Industries, Toray Industries Inc, Kajima Corp and Sapporo Engineering Ltd, a wholly owned subsidiary of Sapporo Breweries.