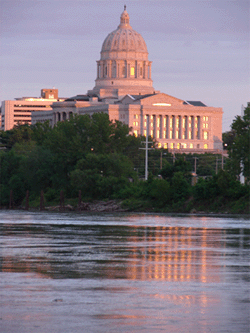 According to the Springfield News Leader, Missouri's law of standardizing a ten percent ethanol fuel blend into gasoline recently re-emerged in a Senate agriculture committee hearing.
Sen. Matt Bartle from Lees Summit said, "We're coming along and saying 'government knows better,'" Bartle said in a nearly 20-minute monologue that delved deeply into conservative economic philosophy. "We are picking ethanol over other alternative (energy) technologies … that might produce less dependence on foreign oil."
Missouri's alternative energy standard went into effect Jan. 1, 2008 and until gasoline prices plummeted, most unleaded gasoline contained E10.
"I didn't need government to tell me that I had to buy one fuel or another," Bartle said.
Despite Bartle's pleas for the committee to renew their faith in capitalism and vote out a repeal of the mandate, he wasn't getting much sympathy.