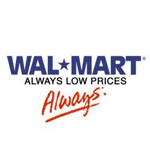 The world's largest retailer has increased the efficiency in its private fleet by 25 percent over the last three years, reducing carbon dioxide emissions and fuel use… and it wants to get even greener in the years to come.
This story from ArkansasBusiness.com says Wal-Mart will test trucks that have diesel-electric hybrid motors and recycle grease from its stores to make biodiesel to run in conventional diesel engines:
"In order to meet our goal of doubling our fleet efficiency, we are taking an active role in the development of these technologies," Chris Sultemeier, senior vice president of transportation for Wal-Mart Stores, said in a news release. "We look forward to determining if these technologies will help reduce our environmental footprint, are viable for our business and provide a return on investment."
Among the new technologies it is testing is a full-propulsion Arvin Meritor hybrid that will initially operate in the Detroit area. It is a dual-mode diesel-electric hybrid.
Meanwhile, 15 trucks at its Buckeye, Ariz., distribution center will be converted to run on reclaimed grease fuel made with the waste brown cooking grease from Wal-Mart stores. Other trucks here will operate on an 80/20 blend of biodiesel.
The story goes on to say that Wal-Mart will be using other diesel-electric hybrids and running liquid natural gas in trucks in Dallas; Houston,; Apple Valley, Calif.; Atlanta; Washington D.C.; Baltimore; and in southern California