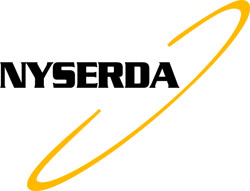 The New York State Energy Research and Development Authority (NYSERDA) announced with a press release that The Pace Energy and Climate Center has been selected to develop a renewable fuels roadmap and sustainable biomass feedstock study that will help guide New York State policy on renewable fuels. The Roadmap was one of several recommendations from Governor David Paterson's Renewable Energy Task Force report issued in 2008. The project is co-sponsored by the New York State Departments of Environmental Conservation and Agriculture and Markets; who along with NYSERDA will oversee the development of the Roadmap.
"With federal and state policy calling for increased use of renewable fuels to diversify our fuel mix, it is vital that we have a better understanding of the sustainable feedstock resources for continued in-state renewable fuel production," said NYSERDA President and CEO Francis J. Murray Jr. "The Roadmap will put forth a plan that assesses the economic, environmental, and energy impacts of renewable fuel production while identifying pathways in which energy dollars can be retained within the State."
The goal of the initiative is to identify the renewable fuels, feedstocks, pathways, and applications that would be sustainable and provide the most benefit to New York State by reducing lifecycle greenhouse gases and dependence on imported fossil fuels. Once the state has a firm understanding on the types of fuels that are sustainable, policymakers can determine how best to bring them to market. Because the renewable fuel industry is changing rapidly, the Roadmap is intended to be updated periodically to identify more economical and sustainable sources of renewable fuels progressing towards carbon neutrality. The Roadmap will address renewable fuels that are currently being used, near-term renewable fuels that are close to contributing to the reduction in fossil fuel use within a three to ten year time horizon, and promising future renewable fuels that may make significant contributions to fossil fuel reductions in more than 10 years.
The Roadmap is scheduled for completion in September, 2009.