British carmaker Bentley is known for its high-end, performance vehicles that will set you back some green. Now, the company is introducing a car that will run green.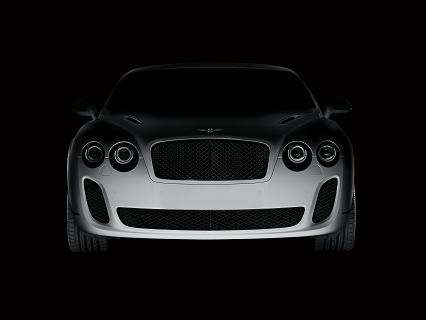 The photo above of the "extreme Bentley" is just a sneak peak at its latest speed demon… one that will run on ethanol. From the Bentley Web site:
On March 3rd at the 2009 International Geneva Motor Show, Bentley will reveal its fastest, most powerful production car ever.
Delivering supercar performance, this new model is very much the extreme Bentley.
Importantly, it will be capable of running on biofuel, delivering on a key component of Bentley's environmental commitment and pioneering the use of this fuel in the luxury sector.
Maybe I should talk Chuck and Cindy into sending me to Geneva for the March auto show so I can test it for myself. Or, just rent me one of these bad boys for a test-driving year or so! The sacrifices I would make just to bring you the best information.