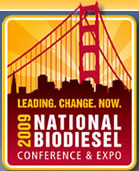 This weekend is the beginning of the 2009 National Biodiesel Conference & Expo in San Francisco!
Just before he heads out to the conference bright and early Thursday morning, I caught up with National Biodiesel Board Chief Operating Officer Donnell Rehagen, as he was hurrying around NBB headquarters, putting the finishing touches on the details for the four-day conference.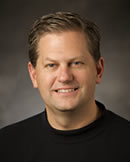 I've got to tell you, he's really excited about holding the premier event for biodiesel in San Francisco… a city known for its support of biodiesel. In fact, nearly the entire municipal fleet runs on B20.
As always, those attending will have plenty of chances to hear from a wide variety of experts in production, marketing, regulatory issues, and of course, sustainability. In fact, there's a Sustainable Biofuels Summit starting a day early, Saturday.
But not everything's strictly business. There's a golf tournament and a couple of entertainment superstars to see as well. Rocker Melissa Etheridge and actress Daryl Hannah, both big backers of biodiesel, will be at the conference.
Donnell says there's still time for you to sign up and attend. You can do it through the conference Web site or in person at San Francisco's Moscone Center starting Sunday, running through February 4th.
You can hear my entire interview with Donnell here: [audio:http://www.zimmcomm.biz/nbb/Rehagenintvw.mp3]