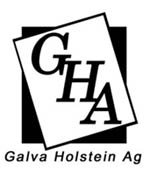 Iowa Secretary of Agriculture Bill Northey recently announced that Galva Holstein Ag of Galva, Iowa is one of the 2009 winners of the Secretary's Ethanol Marketing Award. The award was created by the Iowa Department of Agriculture and Land Stewardship to recognize fuel marketers that have gone above and beyond in their efforts to sell renewable fuels.

"Iowa is the leading producer of renewable fuels and it is retailers and distributors, like [Galva Holstein], [who] are a link between that industry and the customers who are using the product," Northey said. "Galva Holstein Ag has made promoting renewable fuels an important part of their businesses and these awards are an opportunity to recognize them for their efforts."
Delayne Johnson of Galva Holstein Ag in Galva is that 2009 Secretary's Ethanol Marketing Award winner for their efforts to promote ethanol and expand the availability of higher ethanol blends. They have been long-term advocates of renewable fuels and this year were the first fuel retailers in Iowa to install an ethanol blender pump, which allows customers with FlexFuel vehicles to select from a number of different ethanol blends. Galva has one of only 9 blender pumps currently operating in the state.
Galva Holstein Ag has aggressively marketed E85 and as a result has seen very strong sales, even though their pumps are located in rural communities. Their promotional efforts have included newspaper articles and advertisements, radio talk shows, company newsletters, direct mail to owners of FlexFuel vehicles, signage and auto dealer/service technician training.
Johnson was nominated by Lucy Norton from the Iowa Renewable Fuels Association