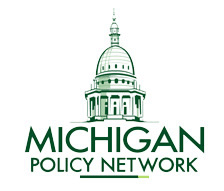 In addition to Federal tax credits, Michigan fueling station owners can now receive 30 percent up to $20,000 to install E85 or biodiesel. Rep. Joel Sheltrown introduced House bill 5878'08 in March 2008, and it was signed into law on December 30 of last year.
This tax credit will be available from January 1, 2009 until December 31, 2012. A certificate of approval from the Energy Office of Michigan must first be obtained prior to taking the credit. One million dollars can be distributed each year through this credit. A station must sell the alternative fuel product for at least three years or the entire credit must be repaid.
Josh Clayton, owner of H & H Mobil in East Lansing, Michigan installed E85 in 2007. He admits that he and other station owners across the state have been underwhelmed by the profits being brought in by E85 and biodiesel fuel pumps, but he still counts himself as a "huge advocate of ethanol" and thinks its development is positive for Michigan.
There are currently 92 E85 stations throughout the state of Michigan.