A group advocating for the development and use of renewable energy, including biomass, biodiesel, ethanol, carbon and wind, wants a renewable fuels standard in North Dakota.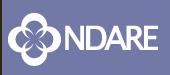 This story from Biodiesel Magazine says the North Dakota Alliance for Renewable Energy (NDARE) has issued a proposal for how the state can be more renewable energy friendly:
Regarding biofuels, NDARE recommended that the state enhance the production, availability, distribution and use of ethanol and biodiesel within the state. This would include adopting a renewable fuels standard mandating the sale of E10 and B5 at retail locations. NDARE also recommended strategically developing renewable fuel infrastructure throughout the state, including the installation of blender pumps.
North Dakota currently has a production incentive program in place for ethanol. It's a counter-cyclical program, which means it's designed to assist producers when ethanol prices are unusually low or corn prices are unusually high. When these prices are normal or better than normal, the incentive is phased out. NDARE recommended continuing this program for ethanol and establishing similar counter-cyclical production incentives for biodiesel producers.
The organization suggests that the state foster the development of next-generation biofuels, which includes the development of agricultural and native feedstocks needed to produce cellulosic biofuels. NDARE recommended the state invest a portion of its general fund surplus into a commercial-scale application of next-generation energy technologies, such as cellulosic biomass conversion of perennial grasses and agricultural residues.
Members of NDARE come from farm and commodity groups, investor-owned utilities, rural electrical cooperatives, the state government, universities, financial institutions and private sector developers. You can read their recommendations by clicking here.