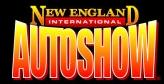 Gas prices might be down… for now… but people are still thinking economy and green fuels when looking for a new vehicle.
This article in the Boston Globe took a look around the recent New England International Auto Show, where the author found lots of options for those looking to run on something other than non-renewable petroleum:
Honda
The 2009 Civic hybrid is Honda's green car for the masses, with an estimated mileage of 40 mpg city and 45 highway. The four-door base model costs about $24,000. Honda will also be selling a hybrid Insight, a 5-passenger hatchback, in April. Both are "parallel" hybrids, meaning they have a primary gas engine that receives electric boosts to hike acceleration and performance.
Your other option, at $25,000, is Honda's clean-burning Civic GX, a compressed natural gas vehicle that gets about 250 miles per tank at a cost of about $2.50 a gallon…
Hummer
How serious is the auto industry about using alternative fuels? Even Hummer – yes, Hummer – has a green model for 2009, the Hummer H2, which is a "flexible fuel" vehicle. Flex-fuel vehicles run on either gasoline or a mixture called E85, short for Ethanol 85, a mix of 85 percent ethanol and 15 percent gasoline.
Toyota
The current hybrid leader has the Prius, (about $23,000) as well as hybrid Camry sedans (about $26,000) and hybrid Highlander SUVs (about $48,000)…
Toyota is also offering its first flex-fuel vehicles, a full-size 2009 Tundra pickup and a 2009 Sequoia SUV, primarily in states in the Midwest. The company is also testing a hybrid electric-compressed natural gas (CNG) Camry, a solar-assisted hybrid, and hydrogen fuel-cell hybrid, with no release dates as of yet.
Mini
The company that makes the cute Mini Cooper has only gasoline cars for 2009, but it's testing 500 pure electric cars in California, New York, and New Jersey, show reps said.