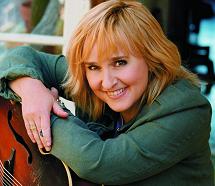 As if you didn't have enough reason to go to the 2009 National Biodiesel Conference & Expo, Feb. 1-4 in San Francisco, CA, there's something for music AND biodiesel lovers.
This NBB release says Grammy- and Oscar-winning rock icon Melissa Etheridge will offer her sweet, strong voice to help raise awareness about biodiesel… a green fuel that has been inspiring her for the last three years:
Etheridge said she first began using biodiesel in her tour vehicles in 2005, and liked it so much that she sold her personal cars to buy a diesel SUV.
"We call it the Bio-Beast," Etheridge laughs. "I live in Los Angeles, so I have to drive all the time. The feeling that I'm not using any fossil fuels just thrills me to no end."
Etheridge is known for such original songs as "Bring Me Some Water" and "Come to My Window," which brought Etheridge her second Grammy® Award for Best Female Rock Vocal Performance in 1995.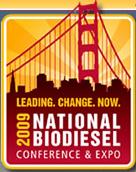 "Biodiesel inspires me and I believe it will inspire others, especially once they get that you don't have to make any changes to the engine to use it," Etheridge said. "I think America is going to come back as an energy leader through renewable, sustainable fuels like biodiesel."
So, besides the great sessions that give you valuable information about the state and future of biodiesel, the conference will offer you some great networking opportunities with a focus on sustainability in just about every session. And now with Melissa Etheridge, you'll also get some world-class entertainment.
For more information and registration, visit the conference web site: www.biodieselconference.org.