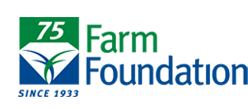 It was a pretty amazing event today at the Farm Foundation's Food and Agriculture Policy Summit in Washington, D.C. today.
Seven former Secretaries of Agriculture (six in-person and one by videotape) debated the future of agriculture in America, especially what the immediate future would hold for the next person to head the U.S. Department of Agriculture.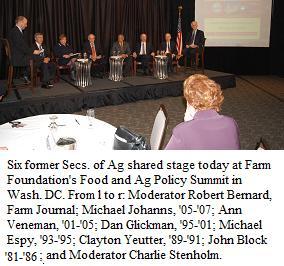 A big part of this historic, bipartisan conversation was the role of biodiesel and ethanol, as well as other sources of renewable fuels.
John Block, who served as Pres. Ronald Reagan's Ag Chief, said there's too much infighting within the agriculture community over renewable energy.
"We're one family in agriculture. We shouldn't be fighting each other. I think there's been too much fighting in the family over this food and fuel issue."
Block says we can't take our eye off the ball of getting energy from all sources. He says the recent drop in oil prices won't last.
Listen to Block's comments here: [audio:http://www.zimmcomm.biz/farm-foundation/Block1.mp3]
Download the audio here. (mp3)