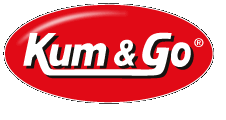 The Kum & Go #62 at 6130 NW 86th Street in Johnston, IA is the state's 100th E85 facility to open to the public. On November 24, the station, which installed two dedicated E85 fuel dispensers, celebrated the occasion with a grand opening event hosted by the Clean Air Choice Team.
E85 sold for $1.00 per gallon during the four hour celebration. Consumers also had the chance to win several prizes including ethanol fuel gift cards. A ribbon cutting ceremony kicked off the event. Iowa Secretary of Agriculture Bill Northey was in attendance.
"[The event] had a good deal of interest," said Lucy Norton, Iowa Renewable Fuels Association's managing director. "Many attended the formal program and ribbon cutting ceremony." According to Norton, grand opening events – such as this one – are part of an ongoing program sponsored through a partnership of the Clean Air Choice Team, which includes the IRFA, the American Lung Association, Iowa Corn Growers, General Motors Corp. and Kum & Go.