For the first time in 16 years, Democrats control the U.S. House, Senate and the White House. And for some of the Democratic leaders in the Senate, they see this as the best opportunity to get some of their pet biofuels legislation passed and signed.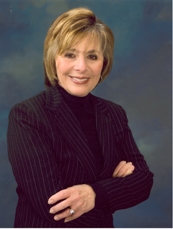 This story from CBS News says Sen. Barbara Boxer (D-Calif.), chairwoman of the Senate Environment and Public Works Committee, will offer a couple of bills that will boost the green fuels and help the environment:
One measure would allocate $15 billion a year in grants for advanced biofuel development, and the other would aim to implement an economy-wide cap on emissions.
While the bills are far from drafted, Boxer said both would be designed as economic stimulus packages to create more green jobs and jump-start Barack Obama's challenge to reverse global warming.
"I believe strongly that we have a recipe for economic recovery," Boxer told reporters at the Capitol. "The time to start is now, and that's why my colleagues and I are here to step up to President-Elect Obama's call to action to address global warming and create millions of green jobs in America."
Boxer's bills would most likely meet President-elect Barack Obama's recent call for legislation to address climate change by reducing emissions.