Washington's State Supreme Court has cleared the way for a wind farm that had been in limbo during a dispute between local residents and the governor.
The Seattle Times reports that the unanimous decision confirmed that Gov. Chris Gregoire had authority to approve a Kittitas County wind farm over the objections of local officials: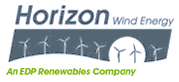 The project, from developers Horizon Wind Energy of Houston, would be along U.S. 97 northwest of Ellensburg. Turbines would sit on ridge tops in the blustery Kittitas Valley, on private and state land.
Project officials have said they expect to spend at least $150 million on the wind farm, and supporters say it could provide enough electricity to supply about 30,000 homes.
Before getting Gregoire's approval, the Kittitas Valley Wind Power Project was reduced from about 120 turbines to about 65, and developers agreed to keep turbines farther from homes and cabins.
But the county commission appealed Gregoire's ruling, arguing that the state abused its authority in this case, and shouldn't be allowed to pre-empt county land use laws for wind power projects. The court disagreed, upholding Gregoire's final decision.
The article adds that the court quoted Don Quixote in its ruling: "They are giants: and, if thou art afraid, get thee aside and pray, whilst I engage with them in fierce and unequal combat.'"