As if I didn't need another reason to stay glued to my couch watching the Discovery Channel (Dirty Jobs, Survivorman, Mythbusters… what more could a guy want?), now Pennsylvania's first large-scale biodiesel producer will be featured on the popular cable channel.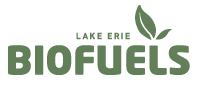 This story from eMediaWire.com says Lake Erie Biofuels, LLC will have its national primetime debut sometime next year:
"Shades of Green," a new television documentary on The Discovery Channel, will showcase the cutting edge technology and on-site laboratories that Lake Erie Biofuels, LLC utilizes in its state-of-the-art facility. While emphasizing the importance of biodiesel in today's global economy, "Shades of Green" will provide an inside look into the production of biodiesel and the incredible impact it could have on our planet's future.
The show's main focus is to highlight the very latest topics and trends impacting the world by providing its viewers with information on alternative energy and sustainable living. Each feature segment of "Shades of Green" will focus on a specific renewable energy source, such as wind, fuel and solar power. Lake Erie Biofuels, LLC was chosen by The Discovery Channel to represent the biofuel industry because of its unique facilities that produce 45 million gallons of biodiesel annually.
They're shooting "Shades of Green" this week at the Pennsylvania biodiesel refiner with plans of airing the show next February.
Now, if they can just coordinate this with a history of biodiesel I once saw on the History Channel, I may never make it off my couch.