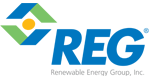 A $740,000 grant has been given to Ames, Iowa-based Renewable Energy Group Inc. to fund staff for a new state-of-the-art biodiesel research and feedstock commercialization lab at the company's headquarters.
This story in Biodiesel Magazine says the announcement of the Iowa Power Fund money was made by Iowa Gov. Chet Culver and Iowa's Office of Energy Independence Executive Director Roya Stanley: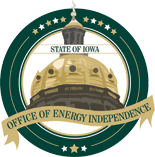 The grant awarded to REG's lab will help Iowa move closer to energy independence through partnerships with business and industry, community leaders, government and public agencies, and other stakeholders. "As governor, I have long been committed to building on Iowa's strengths in renewable energy," Culver said. "These Power Fund grants will help keep Iowa on the forefront of the green energy revolution."
The company builds and manages a network of six commercial-scale biodiesel production facilities. REG said the grant will help it build a biodiesel research center to support the existing network of plants and aid in improving the overall industry. According to REG Research Development Manager Glen Meier, the research center will focus on three key issues: alternative feedstocks, biodiesel moisture capacity, and measurement of soaps and sterol glycosides.
"REG has been at the forefront of the biodiesel industry's quality and feedstock research for more than a decade," said REG's Chief Operating Officer Daniel Oh. "This grant will further help REG research how to better understand and utilize alternative feedstocks, challenges in fuel handling due to biodiesel's emission-reducing moisture levels, and the need for continued advancement in fuel purity."
Construction on the new lab, which will employ staff from up to 15 companies in Iowa, is expected to be completed next spring.