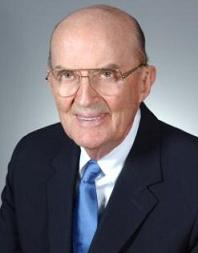 This past summer, when oil prices were skyrocketing past $145 a barrel, one man was saying that the price would fall back to $60. People laughed and said we had seen the end of less-than-$100-a-barrel oil. Well, that price has dropped below $60, and 82-year-old oil analyst Henry Groppe has proved his critics wrong… again.
So, when Groppe says in this article from Toronto's Globe and Mail that global oil production has peaked, but alternatives, such as biodiesel, ethanol, solar and wind, will help keep those prices down by replacing that diminishing oil supply, maybe more will listen:
His view is based on a fundamental belief that global oil production has peaked, and is destined to go into a slow but steady decline. At the same time, though, he also believes those higher prices will result in demand destruction as consumers shift to alternative fuels – thus keeping a lid on prices, albeit at higher levels…
He said such a change in consumption is already happening, and not just because of a global economic slowdown. (The Organization for Economic Co-operation and Development yesterday slashed its 2008 and 2009 global demand estimates, citing declining estimates for world economic growth.) Power generators and major industrial consumers have already been switching away from oil and toward cheaper coal and natural gas, and many are in the process of retooling their equipment to lower consumption and shift to cheaper fuels.
The article goes on to point out that Groppe doesn't believe that the number of cars on the road worldwide will go down, but increased alternative fuels used especially in the industrial sector will offset any production declines and consumption increases that come along.