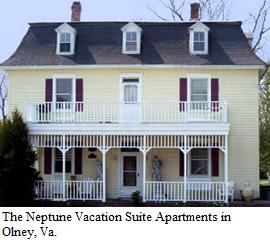 Looking to get away from it all… including the dependence on foreign oil? Well, a cozy little hotel on Virginia's Eastern Shore might just be the ticket for you.
This story from The Chief Engineer says Thomas "Spess" Neblett, the owner and creator of The Neptune Vacation Suite Apartments in the quiet little town of Onley, Va. (population 450), says besides the quirky, 1960's retro feel to the place, guests are enjoying a truly green vacation with alternative energy powering the place: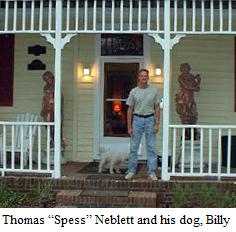 "We absolutely have to get off this addiction to oil and fossil fuels," he said. "It's killing us."
So this year he started researching, and in June solar panels went up, the wind turbines were placed on the balcony and he started brewing biodiesel from waste oils and grease collected from local restaurants.
Neblett pays 10 restaurants for their grease, which he then dewaters and filters and later sells in recycled pickle barrels as Gassux.
He describes the Neptune as "the only solar- and wind-powered accommodation on the Eastern Shore" which is partially true; his inn is partially powered by those renewable sources, though the suites remain tied to traditional electricity.
The Neptune is not the only "green hotel" on the Eastern Shore, either. Hoping to take advantage of increasing environmental awareness, more than a dozen inns, hotels and bed-and-breakfasts now participate in the "Virginia Green" program, in which they pledge to reuse, recycle and reduce, according to the Eastern Shore of Virginia Tourism Commission.
The article goes on to say that Neblett has built his own windmills to power the place and shares his knowledge with anyone who asks… even if you're not a guest. Neblett says the turbines cost him about $100 each to build. Five are already up, and he's hoping for more.
You can check out the place by clicking on its website: www.neptuneva.com.