The line of speakers have been announced to participate at the 2008 Missouri Agribusiness Summit on November 12 in Columbia, MO. The purpose of this event is to provide information to agribusinesses and producers regarding current industry topics and to promote the local resources that are available to agribusinesses.
"The 2007 inaugural Summit covered a lot of great topics, and we're hoping this year's event is at a similarly high level. Last year, our attendees included producers, biofuel cooperatives, retailers and researchers, so the topics are geared toward that audience," noted Kari Dowell of Williams Keepers, LLP, a sponsor of the event.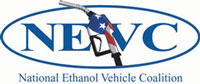 Speakers slated for the event include: Rep. Brian Munzlinger; Michelle Kautz of the National Ethanol Vehicle Coalition; Jenna Higgins of the National Biodiesel Board; Dept. Ag Director Don Steen; Gary Clark of the Missouri Corn Growers Association and others.

Additional sponsors are: Bryan Cave LLP, the Missouri Agricultural & Small Business Development Authority, Missouri Corn Growers, and Missouri Soybean Programs.