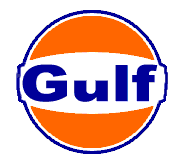 Gulf Oil, LP has opened the second E85 fueling location in the state of Massachusetts. The facility will be servicing flexible fuel vehicles (FFVs) that travel to and from Logan Airport at 100 Service Road in Boston.
"We are proud to be among the first to open this alternative fueling location, and we look forward to the day when many more choices — from e85, biodiesel and Compressed Natural Gas (CNG) from primarily domestic sources form the foundation of a new energy future," said Gulf Oil CEO Joseph Petrowski. "We look forward to remaining a market leader in alternate fuel development and are proud that our home of Boston and the Northeast are in the forefront of this transformation."
The opening of this E85 site is the result of a partnership between Gulf Oil and the station's operator Energy North and its President Mr. Ken Black who is committed to broaden its fuel options from traditional petroleum to a more varied and secure domestic source of biofuel. The second partnership is between the public and private sectors.
Petrowski went on, "The partnership between the U.S. Department of Energy and the leadership of Massachusetts Representative Delahunt, Governor Deval Patrick, and Energy Secretary Ian Bowles is an important example to the nation of how the public and private sectors can work constructively to solve one of the most important issues of the 21st century: our nation's energy security."