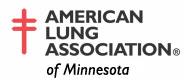 After Minnesota's Governor Pawlenty's call to reduce petroleum fuel consumption, more of the state's fleets are using the clean, alternative fuel — E85. According to the American Lung Association of the Upper Midwest and a new report from the Minnesota SmartFleet Committee, E85 use in the state fleet during the first three quarters of 2008 is 55percent greater than during the same period in 2007.
Since the beginning of this year, 529,000 gallons of E85 were used to fuel the state's roughly 1,700 flexible fuel vehicles. Last year at this point, only 295,000 gallonsof the locally-produced, largely renewable fuel had been used. "We have increased our E85 use to approximately 12 percent of our total fuelpurchases," said Tim Morse, chair of the SmartFleet Committee and director of Fleet and Surplus Services, Minnesota Department of Administration. "That's very good progress toward our goal, but with E85 available at morethan 360 locations statewide, we can do even better."
"A flexible fuel vehicle running on E85 instead ofgasoline produces significantly less tailpipe emissions than the samevehicle using gasoline," said Kelly Marczak, director of the American Lung Association of Minnesota's clean fuels program. "To-date, the state fleet's use of E85 in 2008 has prevented more than 2100 tons of lifecycle carbondioxide emissions and other harmful pollutants from entering our air simplyby using E85 instead of gasoline."
There are currently over 350 E85 fueling stations in the state of Minnesota, the most of any state in the nation.