Western Convenience at 3201 Lake Avenue in Pueblo, Colorado will hold a grand opening event to celebrate their offering of E85 on Wednesday, October 29. The event will allow consumers to receive promotional pricing on E85 plus learn more about the fuel.

The celebration will began at 11 a.m. and will include a live radio remote, hot dogs, refreshments and the fuel special of E85 for 85 cents per gallon until 2 p.m.

Sponsoring this event are: the Colorado Corn Growers Association, the Governor's Biofuels Coalition, Southern Colorado Clean Cities and Western Convenience.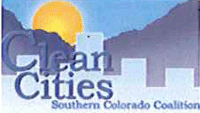 There are now four E85 fueling facilities in the city of Pueblo to fuel their just over 2,200 registered flexible fuel vehicles.