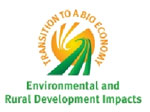 The latest in a series of Farm Foundation-sponsored meetings on how to transition the country to a bioeconomy is about to get underway this morning in St. Louis, Mo.
Transition to a Bio Economy: Environmental and Rural Development Impacts is taking place at the Hyatt Regency-Union Station today and tomorrow, and your intrepid blogger will be here to update you as the various sessions progress.
Today's, we'll start with a session entitled: The Bioeconomy & the Environment, and it really should be a good one with speakers from the USDA, EPA, academic and private industry fields getting together to come up with solutions for the environmental challenges a bioeconomy presents.
I snapped a quick picture of this morning's conference room as people were still out grabing a quick bite of breakfast before they jump into the activities of the day: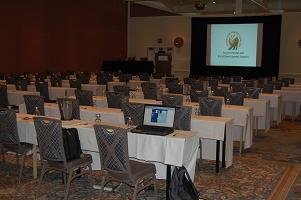 I'll be stationed at the back of the room, online… and ready to bring you into the activities of the day.