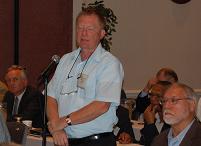 How do we meet carbon reduction goals?
How do we reduce our carbon footprint with biodiesel and ethanol without actually creating more carbon from the production of those biofuels?
What are the trade-offs and benefits we could see between securing our food supplies and our energy security?
And how do we make all these things work while not damaging the environment we seek to save through the use and production of biofuels?
These are all good questions that came out the first session this morning as panelists and audience members at the Farm Foundation's Transition to a Bioeconomy: Environmental and Rural Development Impacts Conference here in St. Louis.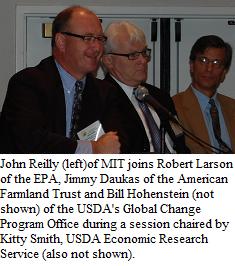 One of the presenters, John Reilly from the Massachusetts Institute of Technology (MIT), says we must be careful we're not expanding one environmentally-friendly source just to infringe on another area of the environment.
"Biofuel could be a major, major supplier of fuel in the future and, in principle, could be a low carbon source. But the indirect effects on land use is a large concern."
Reilly says we must make sure that we don't convert forests into farmland and lose any benefit that we gain from the production and use of ethanol and biodiesel.
You can hear more of my conversation with Reilly here: [audio:http://www.zimmcomm.biz/farm-foundation/JohnReilly.mp3]