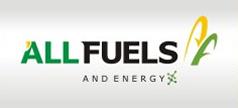 An Iowa-based ethanol company is working to develop a pipeline that is capable of carrying both ethanol and biodiesel, as well as some other key liquids.
This press release from ALL Fuels & Energy (AFSE) says the company has entered into agreements with two privately-held infrastructure technology firms, which will provide proprietary, patent-pending technologies to help build the multi-purpose pipelines:
The technology embodied in this alliance allows the pipeline to be kept "clean" and capable of moving various fuel types: ethanol, biodiesel, liquid nitrogen, and other industrial/agricultural liquids. AFSE believes the use of a multi-purpose pipeline can dramatically reduce transportation costs currently associated with bringing alternative fuels to market.
"The multipurpose pipeline brings transportation cost savings and improved channels to market for biofuels. The three-company alliance has begun the process of securing the capital needed to begin the first of five planned phases of operations, for which ALL Fuels & Energy and its alliance partners have engaged Trinity Capital LLC," said Dean Sukowatey, President/CEO, ALL Fuels & Energy.
ALL Fuels & Energy wants to become a leader in ethanol production, hoping to make and to acquire 500 million gallons of capacity in the near future.