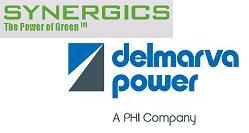 Delaware's Public Service Commission has given the OK on some land-based wind contracts between Delmarva Power and two developers.
This story in the News Journal says the 20-year deal between Delmarva and Synergics will produce a maximum of 100 megawatts of wind power from two wind farms in western Maryland:
Commissioners also voted unanimously to approve a 15-year deal with AES for a wind farm in north-central Pennsylvania that would produce up to 70 megawatts.
The contracts help Delmarva fulfill its "renewable portfolio standard" — a state law requiring it to buy from clean sources.
Workers will start building two of the wind farms next year.