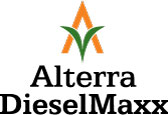 A biodiesel refiner from Georgia has re-tooled its business a bit and now is cranking out the nation's first, non-petroleum diesel additive.
This story in the Macon (GA) Telegraph says Alterra Bioenergy is producing DieselMaxx, touted as lubricating and improving diesel engine performance while cutting down on polluting emissions:
"When I started this business, I expected to buy, process and sell traditional biodiesel locally as a basic fuel, and now it's taken on all these other dimensions," [Alterra President Wayne Johnson] said. "With a little ingenuity, we turned it into a value-added product."
Johnson said DieselMaxx has been distributed in Colorado and close to 200 locations in Georgia for the last 60 days. It's sold at truck stops and auto parts stores in gallon jugs that will treat about 400 gallons of fuel each, he said.
Johnson anticipates rolling out nationwide distribution early next year at a price that is cheaper than many products in the $5 billion American diesel additive market.
DieselMaxx has some testing to back up its emission-reducing, fuel-extending claims. The University of Georgia found that it cut nitrogen oxide emissions by 10 percent, while showing promise in fuel efficiency.