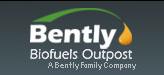 Not only is the fuel they sell green, but a new biodiesel and ethanol station near Lake Tahoe, Nevada will be good for the environment as well.
The new Bently Biofuels retail pump in Minden, Nevada is now selling B99, B20 and B5 biodiesel, as well as E10 and E85 ethanol. In addition, the building that houses the store and the fuel pumps are up for a special environmentally-friendly building designation… and is being recognized for that effort by some folks who just moved into a green building of their own, the National Biodiesel Board: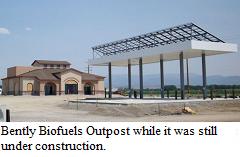 The fueling station is unique in that it has applied for LEED silver certification, a prestigious green building designation. Features include outdoor lighting that uses LED bulb technology, which reduces energy consumption up to 70 percent and reduces light pollution in the night sky. Solar tubes were installed in the restrooms to eliminate the need for daytime lighting along with flush toilets that reduce the amount of water consumed per use. Furnishings include cabinets made of fast-growing bamboo plywood and recycled countertops.
"We believe that this is the model for biofuels stations as we move into a greener, more sustainable future," said Don Bently, owner of Bently Biofuels. "As the makers of an eco-conscious fuel, we're big proponents of being sustainable from planting the first seed to filling the tank, and our station is a part of that process."
If Bently gets the LEED certification… developed and administered by the U.S. Green Building Council and designed to promote design and construction practices that increase profitability while reducing environmental impacts… it would be the first retail convenience store to do so.
Bently Biofuels also has the capability to make about a million gallons of biodiesel each year from inedible plant oils or second-use oils, such as recycled restaurant grease.