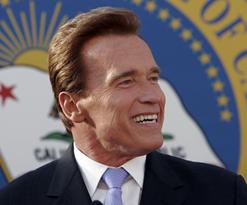 California Governor Arnold Schwarzenegger is reducing the fees his state slaps on people who collect some of the raw materials to make biodiesel for their own personal use.
This story on the Best Syndication web site says The Gubernator signed a bill by Assemblyman Anthony Adams (R-Hesperia) to cut those fees:
"By reducing fees to use biodiesel fuels, more Californians will be encouraged to explore green technologies as a means of clean, safe, alternative energy," said Adams. "The use of biodiesel fuel can help improve air quality for all Californians and decrease our dependency on foreign oil."
Current law requires a $100 registration fee and a $300 enforcement fee per vehicle to transport inedible kitchen oil, which is used to make biodiesel fuel. These fees reduce the incentive for individuals to obtain a license to collect the inedible oil.
The measure reduces the fee for individuals to $75. The law goes into affect on January 1, 2009.