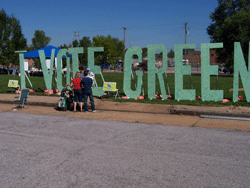 Although the National Alternative Fuel Vehicle Odyssey Day is officially October 3, 2008, the St. Louis Clean Cities Coalition held an event on September 27, which brought awareness to E85, flexible fuel vehicles (FFVs), and other alternative fuels.
St. Louis Clean Cities held its Odyssey Day during the Green Homes & Renewable Energy Festival on September 27th, well over 100 booths showed off there "Green" products and services to several thousand visitors. Clean Cities had 12 different truck and vehicles on display," noted St. Louis Clean Cities Coordinator, Kevin Herdler. An FFV Jeep was displayed during the event.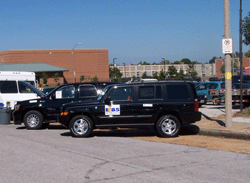 The AFV Day Odyssey was formed through the U.S. Department of Energy to promote energy independence.
Many additional Odyssey Day events will be occurring this week nationwide. For more information on these events, go to www.NationalAFVDayOdyssey.org.