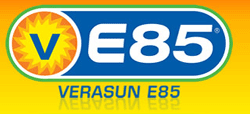 A grand opening was held at the Town Center Chevron in Germantown, Maryland celebrating their new E85 pump. The opening of the seventh E85 station by Mid-Atlantic Petroleum Properties now offers VE85®, VeraSun Energy's branded E85, a blend of 85 percent ethanol and 15 percent gasoline. A ribbon cutting and fuel promotion of VE85® for $1.85 per gallon kicked off the celebration.
"We are pleased to be part of a partnership to expand VE85® in Maryland and the Washington, D.C. area," said Rick Eggebrecht, VeraSun's vice president, market development. "Expanding the availability of ethanol, in particular higher blends of ethanol, to American drivers throughout the country is critical as we work to reduce dependence on foreign oil while investing in our domestic economy."
U.S. DOE supplied a grant to the Maryland Energy Administration, administered by the Maryland Grain Producers Utilization Board, which assisted in making this new E85 facility possible. Other support was provided by Mid-Atlantic Petroleum Properties, Maryland Department of Agriculture, Fitzgerald Auto Malls, Clean Fuels Development Coalition, Flexible Fuels Vehicle Club of America, General Motors, and VeraSun.
There are currently twelve E85 stations in the state of Maryland.