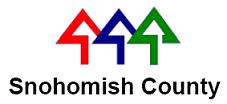 Officials in Snohomish County in Washington state are looking at making their own biodiesel for the future of energy for themselves… and they hope the rest of the country will look to them as the example of what energy independence could be.
This story from the Seattle Times says the county has dedicated a new facility to store, dry and crush locally grown seeds. The oil will then be turned into biodiesel to be used in county vehicles:
Even the power to run the new dryer and soon-to-be-purchased crusher comes from a local source — methane gas from the adjacent former county landfill on Cathcart Way near Highway 9.
"This is a model for the whole United States in terms of growing our own energy," said Snohomish County Council Chairman Dave Somers.
Local farmers are in the midst of harvesting 400 acres of canola that will be processed at the new facility. Other seed crops, such as sunflower and mustard, could also be processed in the future as farmers rotate crops and adjust to market demands.
By 2014, the county hopes to increase the yield to 4,000 acres, and to power all of its diesel fleet on the locally grown biodiesel.
The new facility represents a partnership among the state, county and federal governments at a time when the nation is searching for alternatives to foreign oil.
The project was made possible through a $500,000 check from the state Energy Freedom Fund, $500,000 from the county (to help with pilot-seed plantings and purchase the silos and seed dryer), and $344,400 in federal money to help develop the facility.