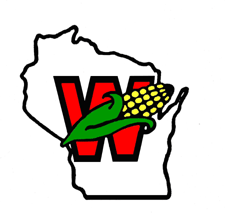 The United Cooperative Cenex Convenience Store at N7160 Raceway Road in Beaver Dam, Wisconsin, is giving away free gift cards this Saturday with qualified purchases of E85 fuel. This is part of a statewide celebration recognizing ethanol's contribution to the state's economy and improved air quality.
During the Beaver Dam event, the first 85 Flex Fuel Vehicle owners who purchase 8.5 gallons or more of E85 between 10 a.m. and noon at the Cenex Store on September 20 will receive a $20 Cenex gift card. The card is courtesy of the Wisconsin Corn Growers Association. This is the latest in a series of events celebrating E85 and marking the 100th anniversary of the American Lung Association of the upper Midwest.
"E85 fuel is recognized as a Clean Air Choice by the American Lung Association of the Upper Midwest, so it is very appropriate that we celebrate our organization's anniversary – and 100 years of better breathing – at the same time the state is marking its 100th E85 fueling station," says Dona Wininsky, Director of Public Policy and Communications, for the Lung Association. "Using E85 can reduce ozone-forming pollutants by 20 percent and evaporative emissions by 25 percent or more. A typical flex-fuel driver can prevent as much as four tons of lifecycle CO2 and other pollutants from entering our air every year simply by fueling with E85 instead of gasoline. That helps make the air cleaner and better for everyone to breathe, which is the heart of our mission."
Currently, there are 116 E85 fueling outlets in the state of Wisconsin.