Last week, I told you how a group of students at Washington State University had formed a biodiesel club to make their own green fuel to run a bus around campus. Well, it must either be the high cost of tuition or the realization that regular gas is just too much of a drain on the wallet (most likely, both), sprinkled in with some environmental consciousness, because there's another school looking at a similar program.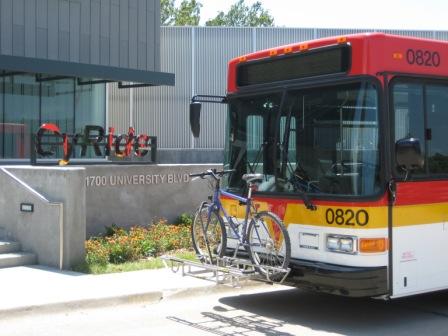 This story in the Des Moines (IA) Register says students at Iowa State University in Ames have formed the ISU BioBus organization to turn reclaimed vegetable oil into biodiesel to fuel a bus on campus:
ISU Biobus President David Correll, a graduate student in economics, said the idea came late last spring.
About 15 students in the group brainstormed converting waste oil into biodiesel themselves using a simple chemical process.
Member Joe Fuller, a graduate student in mechanical engineering, said the students are still deciding on whether to produce the biodiesel themselves or outsource the process…
The students estimate the bus runs on approximately 25 gallons of fuel per day. Because they don't plan on replacing all the fuel, they estimate they would make about 55 gallons of biodiesel every week.
The students had wanted to use waste cooking grease from the campus dining facility, but Dining Services has other plans for that waste (hmmm… wanna bet someone else is buying that to make biodiesel?). So, the students will probably have to look to the many fast-food places typical of the college town… not a problem in my opinion.