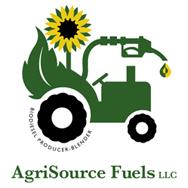 A company that turns chicken fat into biodiesel has been honored as the Manufacturing Industry of the Year for small companies for Pasco County on Florida's Gulf of Mexico coast.
The Tampa Tribune reports Agri-Source Fuels picked up the honor at the Pasco Economic Development Council's annual awards banquet:
EDC President Mary Jane Stanley said Agri-Source was honored because, as the state's only biodiesel firm, its $1.7 million venture in Dade City represents an investment in the future.
"They're at the forefront of the search for alternative fuels that the country and the state are involved in," Stanley said.
Agri-Source is part of a nationwide boom in biodiesel production that has been driven by a federal subsidy set to expire at the end of this year. A $4 million state grant will help set up another biodiesel plant in the Panhandle in the coming years, company officials said.
The company makes about 3 million gallons now, but it has the potential to expand that to 10 million gallons in the near future and to 60 million gallons within a few years.
The article goes on to say that despite the cost of their feedstock, rendered chicken grease, doubling in the last year, the company is profitable… thanks to the even faster expansion of the popularity of the green fuel.