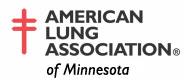 According to the American Lung Association of Minnesota, gasoline sales have decreased 10 percent and E85 sales have increased 16 percent within the past year. The Minnesota Department of Commerce reports that motorists bought 211,982,582 gallons of gasoline in July 2008, compared to 233,081,981 gallons in July 2007. E85 sales are averaging an astonishing 2 – 2.5 million gallons a month. The state has approximately 200,000 E85 compatible vehicles and just over 350 out of the 1,735 E85 stations throughout the country.
"A year ago, I don't think anyone would have predicted Minnesota could achieve a trifecta of fuel conservation, increased use of mass transit, and increased sales of cleaner-burning alternative fuels in the middle of what has historically been the peak driving season," said Robert Moffitt, communications director for the American Lung Association of Minnesota. "Since vehicle exhaust is the single largest source of air pollution in Minnesota, the positive impact of these three elements coming together can't help but improve air quality this summer."
The American Lung Association of Minnesota is currently accepting grant applications from fuel retailers who wish to add an E85 or biodiesel pump to their station.